A Tax Professional You Can Trust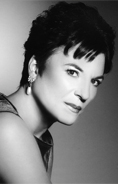 Choosing an accountant, tax representative, or tax preparer is a crucial and very personal decision that should be made with a great deal of care. After all, you will be entrusting this person with your personal, financial, and proprietary business information. You should feel confident that your information will be kept confidential, knowing your best interests are protected – today, tomorrow, and in the future.
With Donna J. Perrone, EA, your goals and concerns are of her utmost importance. Donna's commitment to professional excellence is demonstrated by providing superior services and solutions that transcend tax preparation. Donna can assist with finding innovative and creative methods to reduce your tax liability, and she also offers representation services.
Donna's reputation speaks for itself. She has high standards for excellence and provides a rigorous and compassionate examination of her client's needs. Donna is also recognized as being an efficient and accurate preparer, adviser, and representative.
Donna serves a diverse clientele of individuals, families, professionals, clergy, and small business owners. Donna's extensive experience ensures her ability to handle your tax and representation issues.